Mold Remediation in Austin TX
Experienced Local Experts
Advanced Inspection
Professional Mold Remediation
Safe & Secure Black Mold Removal
Water & Flood Damage Restoration
Satisfaction Guaranteed
Austin Mold Removal & Mold Inspection Service
If you need mold inspection, water damage restoration, or mold remediation we are ready 24/7 to help, our expert local technicians are waiting on your call. The Duct Kings Mold Removal is Austin's top mold inspection and remediation professional.
We normally respond in less than an hour to any emergency mold problem, our emergency service is available 24/7. Lots of Austin locals have been able to recover their homes cleaned and safe again thanks to our company.
Why You Need Mold Removal
Our licensed Texas mold assessment consultant will run a complete inspection and mold testing of the infected areas and build a plan that will fully restore your business or home.
Call us at
(512) 605-1163
Central Austin Mold Inspection & Mold Remediation 
Process
We have long, warm and moisture summer seasons in Austin and moist transitional seasons have a tendency to produce a perfect atmosphere for mold to grow. Plus, sometimes it takes a while to see the mold or smell the bad odor that comes with that. So, if never had a mold and mildew evaluation in your house or you had it a while ago, and you have a reason to believe that you and your family suffer from mold allergies, we would very recommend you set up an examination with our trusted, local contractors.
It is definitely critical to get rid of any kind of mold growth as soon as you see it. If left neglected, your family members or employees can suffer from severe health issues, and your home or industrial structure may need considerable repair work.
Before any removal process, we always begin with a thorough building mold inspection.
This allows us to determine:
where the mold is
the reason for the mold damage
the type of mold we need to deal with (i.e black or toxic mold)
what the best mold treatment is for your particular circumstances.
Because every remediation job is different an inspection remedy is necessary for each situation.
We only collaborate with trusted professional inspectors who will get to your property on time, will be polite, and will NOT push you to sign a contract with us for commercial mold remediation or residential.
We always trying to provide our clients with the top-notch mold testing service they deserve so here are a few more benefits and things you need to know about our inspection process:
The on-site assessment of your residence or company can take up to 2-3 hrs relying on the dimension of the home and/or the level of the mold infestation.
After the initial assessment, you will certainly be informed of the suggestions and prices before our team will provide any further service.
Our extremely trained and knowledgeable team will certainly work with you, right from the beginning, to make sure that you have all the info you require to kill mold in your property and increase your indoor air quality.
What is The Cost

 Of Mold Remediation?

With our inspection record, you will know exactly what are the infected areas, what treatment needs to be done, and how much it will cost. We can generally offer you a price quote of expected insurance coverage if insurance coverage is involved. This report is customized generated to resolve your particular needs and plainly interacted to make sure that you can make an educated selection.

If you have any concerns, our entire team is here to assist!

If it appears like we are being unclear regarding what our charges are, that is deliberate. The overall expense of each specific work is extremely variable. The only reasonable thing to state is that it is based on the dimension of the mold break out and also the services mold remediation required to treat it. As an example, basic water damage mold removal and remediation service are less costly than a thorough remediation solution. What's the distinction?

Below's a short review …

If mold is detected treated and also early on swiftly, it is feasible for a professional to safely and appropriately deal with the surface area; get rid of the mold, and also help prevent regrowth (this is usually referred to as "removal"). Nonetheless, if it has actually crept deep right into porous materials or has somehow gotten into structural components (such as supporting sub-floors or wall surfaces, etc), after that an extra thorough strategy called "remediation" might be the only means to treat it. This might need making use of special equipment such as unfavorable air devices, as well as it may even necessitate demolition as well as remediation of some parts of the physical structure.

Austin Texas mold removal and water damage technician can get really costly. That is why we are committed to supplying our customers with sincere upfront rates. We will aid you to optimize your insurance policy benefits as well as reduce your general out-of-pocket cost.

The only reasonable point to say is that it is based on the dimension of the mold contamination as well as the services called for to treat it. A simple mold removal task is much less pricey than an extensive remediation company. Here's a short review

If mold is damaged early on and is discovered and treated as well as rapidly as possible for a professional to safely and securely treat the surface; a surface area of the mold, and help and also regrowth Protect against this is typically referred to normally as "removal").
The 
Types

 Of Mold

Molds that are commonly found indoors include:
Chaetomium
Fusarium
Aspergillus
Alternaria
Aureobasidium
Trichoderma
Cladosporium
Penicillium
Serpula lacrymans
Ulocladium
It will certainly most likely be among the kinds named in the above checklist if mold spores are growing in your residence. To determine if the material is mold and what type of mold we will need to do an inspection and cleanup. This test will certainly determine the real nature of the blackish, green compound in your home or business.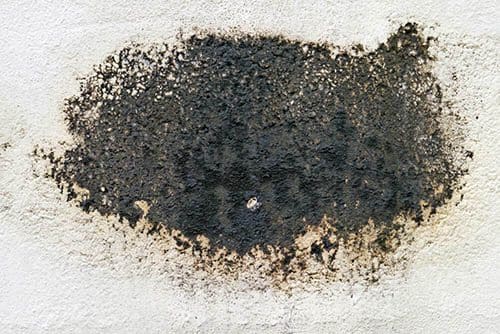 Symptoms

 of Mold Exposure

Exposure to a damp and moldy living environment may cause a variety of wellness effects and sometimes none. Some people are sensitive to some types of mold and mildew. For these people, direct exposure to mold can cause symptoms such as wheezing, stuffy nose, red or itchy eyes, or skin. Some people, who suffer from mold allergies or asthma, may have a lot more extreme responses.

Extreme reactions may occur amongst workers exposed to huge amounts of mold and mildew in occupational setups, such as farmers working around moldy hay, especially in the central Austin area. Severe reactions may include fever and shortness of breath.
We Serving Austin and Surrounding Cities:
Bastrop
Barton Creek
Downtown Austin
Bee Cave
Buda
Cedar Park
Driftwood
Dripping Springs
Elgin
Hutto
Georgetown
Kyle
Lakewood
Marble Falls
Leander
Oak Hills
Rollingwood
Round Rock
Sunset Valley
Volente
Westlake
Get A Free Estimate Today