Water Damage Repair and Restoration
Certified and Insured
Over 25 Years of Experience
Highly Trained Water Restoration Technicians
Working With Insurance Companies
Using Heavy Duty Water Damage Restoration Equipment
Water Cleanup, Damage Repair and Restoration
Water damage is one of the most possibly destructive and common problems you can face as a homeowner. the damage can happen from dripping faucets, damaged water heaters, roof leak, flooding, and more. If not dealt with the issue right away, water can excess in your home and can promote electrical hazards, cause expensive damage to your home furnishings and home's structure, and can also cause the growth of dangerous mold spores in your property.
If it happens to you you need to act fast, call the water damage restoration specialists at The Duct Kings. With one telephone call, we're at your side, providing experienced support on what to do, with the experience to fix the issue, quickly.
Fast water mitigation is vital to restoration it matters if the reason for the damage is from flood, leak, weather, or anything else, and this is where The Duct Kings are different. Our service technicians show up onsite faster than any other company, 24 hours a day, 7 days a week, 365 days a year. With our fast reaction teams, your wall surfaces, floorings, kitchen, and your home can often be recovered.
Call us at
(866) 632-6270
Water Damage Restoration Cleanup Process
Every water damage situation is unique and requires us to analyze it and choose the way we approach but, still, the process is always the same.
We will try to explain the basic steps we always take in every water damage restoration process we do.
Call Our Emergency Services
The Duct Kings professional water damage restoration will direct you through several inquiries that will help our certified technicians react to your water emergency fast. This first contact is an integral part of a quick, reliable water damage cleanup we offer.
Water Damage Assessment By Restoration Specialists
The Duct Kings restoration service team will inspect your property to decide what was the cause of the water damage and the steps need to take to repair the damaged areas. this is one of the most important steps since we will determine here what the most effective plan for the restoration.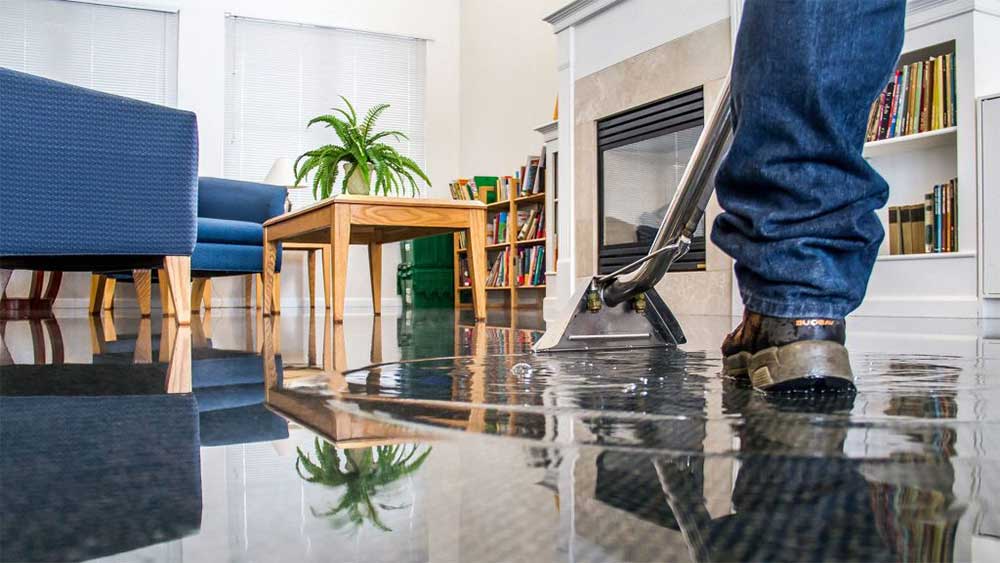 Get A Free Estimate Today