Professional Dallas Air Duct Cleaning Company
Reduces Allergens and Irritants
Helps Breathe Easier in Your Home With Indoor Air Quality Services.
Removes Unpleasant Odors and Smells
Improves Air Conditioning Air Flow Efficiency
We are Bonded Insured HVAC Cleaning and Repair Company.
Get Your Duct Systems Clean With The Duct Kings For Healthy Living
With The Duct Kings professional air duct cleaning services in Dallas, Fort Worth Area we  will certainly be guaranteed that we completely clean your ducts and air duct system.
With every home project in Dallas, TX and The Fort Worth Metroplex, we will start cleaning and removing debris and lint straight out of your HVAC system. All the mess will get rid of our strong negative air vacuum to the Hepa filtration silencing box.
After that, anti-microbial protectants will be applied inside your A/C duct work to kill germs and also microbes for up to an entire year, significantly lowering and even removing airborne microorganisms.
Our residential and commercial air duct cleaning company services include:
Cleaning Water Damage Restoration Services
Cleaning Carpet and Rug Cleaning
Grout Cleaning
Cleaning Upholstery
Cleaning Ducts
Chimney Cleaning
Tile and Grout Cleaning
and more…
Call us at
(214) 624-6232
Improve Your Health and Indoor Air Quality With The Duct Kings
Poor Air Quality In Your Home or Office is Bad For Your Health
HVAC systems can carry hazardous particulates which ultimately can lead to hay fever, asthma, and also allergies.
On the other hand, an HVAC system cleaning promotes a much healthier indoor environment which adds to energy efficiency and also reduces energy bills, comfort, and a sense of wellness and health.
We Make Use of Unique Cameras to Show You The Outcomes After The Cleaning.
Our team will run a unique camera and equipment through your air conditioner ventilation system to ensure that you can see the condition of your system before we start to do the air duct cleaning service.
Once our technicians have finished cleaning the air ducts HVAC system, we run our camera once more so you can see the before & after results with your very own eyes.
You and your family will be amazed behind expectations by the difference!
Negative Air PressureVacuum Cleaner
We use an extremely strong negative air vacuum system that supplies the most energy consumption air duct cleaning in Dallas available by using a powerful brush line that moves down each vent system, making use of over 5,000 CFM to clean the ductwork.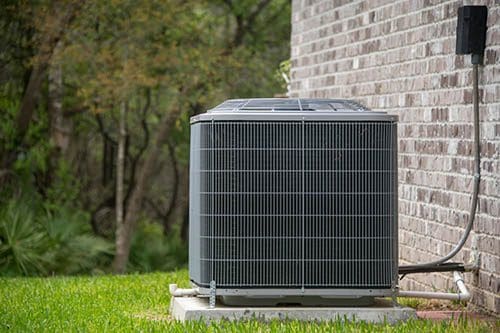 Sanitation Treatment Through The System
After we clean your air ducts, we spray the sanitation treatment cleaner throughout the whole system.
This will help get rid of microorganisms, germs, and viruses while releasing NO toxic substances into the house. This sanitation s built exclusively for us.
Clean Home With Clean Air
A lot of air circulates through HVAC ductwork. As air is being recycled, it picks up loose debris from the inside of the home. The results are dirty ducts.
When households do not replace their HVAC filters as often as recommended, it not only causes the HVAC unit to work harder but there is also little to no protection in place to prevent this from happening.
When the filter becomes filled with a build-up of dust and dirty air, it will not be able to prevent dirt from being pulled into the system. Eventually, the dirt and debris will end up back inside your home, if this is allowed to continue.
Take a Breath, Feel Healthy and Balanced
To have a healthier indoor environment and reduce energy costs, you need a clean HVAC system. On top of that, it will add efficiency, a sense of well-being and health.
The Duct Kings vent cleaning service and repair in Dallas Texas offers free quotes and a distinct and cutting-edge approach to air duct cleaning services.
Our duct cleaners will send a camera into your air ducts and ventilation systems, show you the inside of your air vents and how dirty it is, and afterward, our strong negative pressure vacuum cleaner will get into position for the air duct cleaning. Then we will use a rotating brush to scrub your ducts and also remove all allergens, dirt, dust, and debris from your air ducts and accumulate the unwanted debris in our HEPA filtering silencing box. On top of that,
In addition to our best air duct cleaning services process, we can coat your ducts and HVAC wall surfaces with a proprietary EPA-registered anti-microbial protectant that hinders the growth of mold and mildews, as well as various other odor-causing germs for as much as one year well as helps get rid of the airborne virus before they get into the air you breathe, this is not offered by any other cleaning air duct company, dryer vent cleaning or carpet cleaning services company in the entire Metroplex.
Our North Texas Service Areas
Fort Worth
Arlington
Plano
Garland
Irving
Grand Prairie
McKinney
Frisco
Mesquite
Carrollton
Denton
Richardson
Lewisville
Allen
Grapevine
North Richland Hills
Flower Mound
Rowlett
Euless
Bedford
Get A Free Estimate Today