Are you searching for residential duct cleaning service provider? Worried that something may be wrong with your HVAC system? Has the air stopped flowing as smoothly and powerfully as it used to? Well, the problem may not be your HVAC unit.
Instead, it may be the duct system. It might be clogged with dirt and debris. Our company can help. The Duct Kings understands how important it is for you to keep your ducts cleaned.
We offer the expertise, tools, and experience needed to get the job done right. Below, you're going to learn more about the importance of duct cleaning and the perks of choosing us.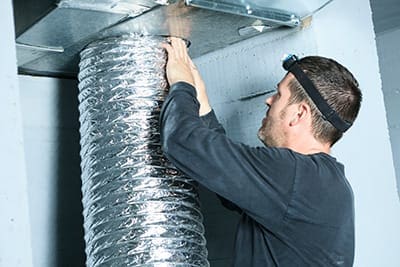 Why Its Important To Have Duct Cleaning In Your Home
If you own a home or house, you need to realize that your home needs to be duct cleaned frequently. Failing to do so is going to decrease the comfort of your living space and deteriorate its air quality.
Now, it is time to look at the importance of hiring us to perform a duct cleaning in your own home.
IMPROVING YOUR HOME AIR QUALITY
First and foremost, you should know that dirty ducts will result in tour home's air quality dipping significantly. This is a problem that cannot be tolerated.
If your home's air quality is poor, it is going to be hard to breathe in the home. And, you might end up getting sick. The Duct Kings can help. We can extract the dirt and debris. In return, we'll be able to enhance your air quality and make your home a little more comfortable.
Leaving the ducts alone means that the dust and debris are going to be pushed through the ducts and directly into your home. Eventually, it'll enter your lungs and cause all sorts of problems.
We offer residential duct cleaning services. If you own residential home and the ducts haven't been cleaned in a little while, you need to call us.
PROTECT YOUR FAMILY'S HEALTH
You will want to do everything humanly possible to protect your property or home. Your family is equally important. You really have to go above and beyond to provide protection to everyone in your household.
This is why duct cleaning is so important. You want to make sure that your residential home is a great place to live for everyone. Therefore, you cannot ignore duct cleaning.
If you have failed to get duct cleaned, you're going to have big problems on your hands. You're going to find yourself breathing in a lot of nasty air. It will contain dirt particles and so much more.
Duct cleaning can help get rid of these things and that will make a big difference in the long run. It'll ensure that you're able to breath better in your home. Plus, it is going to help protect your loved ones as well. Suffice to say, getting your ducts cleaned is nothing something you can ignore.
REMOVE SMELLS AND ODORS FROM YOUR HOUSE
Owning a residential home is one of the best things in the world. However, your home is going to become very uncomfortable when it stinks to high heaven.
While you might have searched far and wide to find the problem, there is a good chance that it is hidden in the ducts. You might have dropped a piece of food down the duct. Or, an animal may have gotten in somehow.
Either way, these things are eventually going to cause a horrible odor. If you do not clean your duct system, that odor is going to stick around for a very long time to come.
Duct Kings can help. We'll rush to your property and clean out the ducts as quickly as possible. The members of our household will begin noticing a difference right away. Duct cleaning can indeed make your home smell much fresher.
How Often Should You Clean Your Air Ducts?
Unfortunately, many households completely ignore residential HVAC duct cleaning. This is going to cause big, big problems in the future. Duct cleaning is not something that can be forgotten. If you get it done once and never again, you're only going to be wasting your money.
Ducts are like your teeth or floors. They need to be cleaned on a regular basis. In most cases, it requires a professional's help to get the job done right. The Duct Kings highly recommends that you get your ducts cleaned at least once or twice a year. If you want to be a little more cautious, you could schedule quarterly cleanings.
Either way, it is vital to make duct cleaning a regular part of your spring cleaning ordeal. Do not ignore it or it will come back to haunt you in the future.
Residential Duct Cleaning Cost
If you're going to be hiring a company to clean your ducts, you have to know how much you're going to be paying in advance. This is where things can get a little tricky.
While it might be possible to obtain a quote, you have to realize that there is nothing set in stone. The prices will ultimately fluctuate based on a handful of factors.
Therefore, you should always get in touch with the cleaning company in advance. Allow them to visit your home and get measurements. This is the best way to find out precisely how much you're going to be required to pay.
There are numerous factors that will play a role in the overall cost. The size of your home is definitely the most notable. With that being said, you should contact The Duct Kings. We'll do our best to give you a reliable, accurate price quote.
How Do I Know If My Air Ducts Need To Be Cleaned
Before getting your ducts cleaned, you should make sure that cleaning is actually needed. Sadly, this may be more difficult than you might imagine. After all, you can only see so far down into the ducts.
Still, there are a few ways to know whether or not your ducts need to be cleaned. First and foremost, you should pay attention to awkward smells in the home. Is the smell coming from the ducts? If so, you should definitely hire a professional to clean your ducts right away. You should also take note of decrease airflow. That might be a problem associated with dirty ducts.
Finally, you should look down into the vents. Do the ducts appear to be dirty? Well, it is time to hire a professional Look no further than the Duct Kings. We'll solve the problem as quickly as possible and we won't charge you an arm and a leg.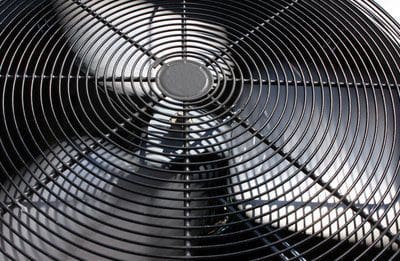 Duct Kings Residential And Commercial Services
Duct Kings is the most versatile air duct cleaning services company in your area. We offer residential and commercial services to ensure that we're going to be able to satisfy the needs of all of our clients. Below, you'll learn more about our services.
Residential Services
Your family home's ducts need to be cleaned regularly. Twice a year is good. Well, you need to make sure you're working with a reputable duct cleaning company as well.
The Duct Kings offers the services that you need at the prices you want. Get in touch with us today or check which location close to you to get the project started as soon as possible.
We are also happy to offer commercial services. We can clean duct systems in residential and commercial buildings. Do not risk losing customers!
Call Duct Kings and you can rest assured knowing the duct system is not going to have a negative impact on the customers entering your store.